Skip to main content
Quality
Kwikbolt products meet a wide range of both international and aerospace-specific quality standards. Due to the high level of cycle use (500 cycles), our products are manufactured to meet these duration requirements as well as maintain high load, high sheer and clamping force. Every Kwikbolt fastener is tested before the product is shipped from our facilities in the UK. This includes mechanical and performance testing as well as a retained sample from each manufacturing batch.
Kwikbolt design and manufacture within an ISO9001:2015 and an EN 9100:2018 environment. This framework ensures that we deliver high-performance products that can be used immediately, and delivered on time, in full. Kwikbolt's Quality Policy is available upon request. 
As a business we invest in the quality of our design, patents and products. We have a wide range of national and international patents that incorporate in to a patent portfolio that runs through all of our product range. Below is an example of our current patents. 
Granted
GB2455635, US8517650, EP2247862, GB2515314, US10060459, EP3011192, GB2529634, EP3186520, GB2540576, EP16745849.6, GB1613112.0, GB1716518.4.
Pending
US15/441672, JP2017-530448, US15/746634, US16/320117, EP17758277.2, GB1617279.3, US16/379916, EP1794776.9, PCT/IB2018/056794, GB1914112.6.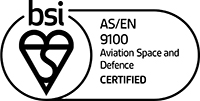 Awards
HRH Queen Elizabeth II has approved the Prime Ministers of the United Kingdom recommendation to award Kwikbolt a double Queen's Award Winner for Innovation and International Trade. These two awards are in recognition for excellence in Innovation and International Trade that Kwikbolt has achieved over the last few years. The Queen's Awards are the most prestigious business awards in the United Kingdom and demonstrate Kwikbolt commitment to design, patents, manufacturing and our customers around the world.


Intellectual Property Protection
At Kwikbolt we take the protection of our Intellectual Property very seriously as our customers and the industry will be aware. Kwikbolt is a highly innovative company that focuses on the development and manufacture of high-quality precision fasteners and associated technology.  Kwikbolt has a large and growing patent portfolio covering its many innovations which are in place to protect our customers and our technology.  Kwikbolt has always been careful to respect the intellectual property rights of third parties. Kwikbolt does not infringe third party patents.
Despite our commitment to open communication and statement of no infringement, in 2019 Kwikbolt was sued in the United Kingdom for alleged infringement of Centrix's European patent number EP-1,483,513 to "An Expandable Collect Anchor System".  Kwikbolt's view was that the infringement action was wrongly started as the patent does not and never did cover any of Kwikbolt's products.  The outcome of this legal action and the alleged infringement was the action was discontinued by Centrix.  There is no and there has never been any impediment to Kwikbolt making and selling any of its fasteners worldwide.
Intellectual Property Protection is a key tool for every innovative business and the granting of patents allows for technology exclusivity. Kwikbolt will always defend its patents for both our customers and our company protection. At the same time, we will defend any accusation either through the courts or commercially that does not allow us to exercise our rights to design, manufacture and deliver our wide range of technology. Therefore we can firmly state that Kwikbolt has no impediment to supply any of our technology worldwide and any business that suggestion that it cannot is wrong as can be seen by the discounted action above.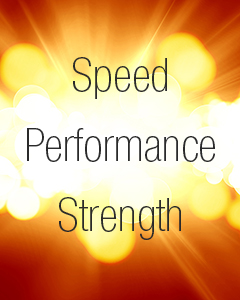 Quality Documents
Kwikbolt's AS9100:2018 & ISO9001:2015 certificate May 2021 – May 2024