Kwikbolt Products
Technology Range
Our standard technology range of products includes 6 products: Hurricane, Lightning, Storm, Thunder, Kleko360 and Klkeo360 Hardstop, which all provide single-sided temporary fastener solutions for aerospace applications from 2.2mm (5/64 inch) to 25.4mm (1" inch) via lengths of 0.4mm (1/64 inch) to 152.4mm (6 inches). Most of our product ranges are available in both fully-flush (countersunk), ultra-low profile (3.5mm (0.137 inch)) and protruding head and can be ordered directly from us or via our distribution network. All fastener technology can be installed with hand tool, power tools or via a automated system such as a robot. All our products provide doweling and clamping to ensure correct placement, maximum hold and are rated for 500 cycles.
Bespoke
Aerospace Fastener Solutions
Kwikbolt also provides a bespoke temporary blind fastener service to businesses with more particular requirements. We design, manufacture, test and supply bespoke products, which undergo a stringent trial and evaluation process to ensure that the design meets all of our customers' business challenges with the minimum number of amendments. Once the bespoke product has been approved by the client, it is produced in volume at the highest quality to provide the build line with our unique fastener technology solution.
Our bespoke service can be requested via email, info@kwikbolt.com , and one of our engineers will contact you to discuss your requirements and start the process.

The information we need is:
- Diameter of holes
- Hole tolerance
- Lengths of doweling required (min / max)
- Grip ranges (min / max)
- Clamp loads requirements
- Head configuration
- Materials being clamped / dowelled
- Estimated quantities needed
- Estimated delivery date

Your new design will be with you in 48 hours for design review.
Extras
Kwikbolt provide a wide range of extras from accessories to service and maintenance support to customer around the world.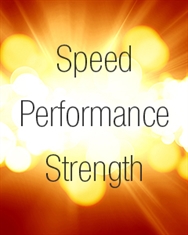 Download a PDF of our brochure, which includes our full product range and sizes.